One of upstate New York's leading experts on economic development and technology-driven business creation and growth, F. Michael Tucker brings a 30-year record of accomplishment in the public, private, and not-for-profit sectors.
Known for his business and economic development skills, he has long been a catalyst in fostering the environment and making the connections necessary for high-tech, advanced manufacturing, and energy companies to succeed.
From 2007 – 2015, Mike served as President & CEO of the Center for Economic Growth, the premier economic development and organization in New York's Capital Region. Prior to joining CEG, Mike was President of the Harriman Research and Technology Development Corporation where he was responsible for initiating and overseeing the initial redevelopment plan for the 300-acre W.A. Harriman State Office Campus.
For more than 25 years, Mike was a principal with Mercer Companies, Inc., an Albany based real estate and energy development firm. He oversaw the development, financing and operation of Mercer's commercial office, senior housing and hydroelectric projects. In addition, he was responsible for Mercer's property management and real estate brokerage services.
Mike is a graduate of Villanova University and the Villanova School of Law. He is licensed real estate broker and registered lobbyist. He is active in legal, real estate and economic development organizations at the local, state and national levels. He served as the Chairman of the Town of Bethlehem Industrial Development Agency and he is a Trustee of Ulster Savings Bank. He also served as a Director of the New York State Economic Development Council, and is on the boards of numerous not-for-profit organizations throughout New York's Tech Valley.
Download PDF of resume
Download PDF of bio
Download JPG of official photo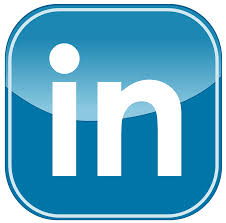 For invitations to speak or requests to schedule a meeting contact Kelley Vite at kelley@tuckerstrategies.com or 518-434-1412.